Security Tips
Assessing your needs
Start your decision process with a risk assessment with a professional company to highlight the various existing and potential threats to staff, visitors and assets. This will help you prioritise the areas to address initially with a view to expand your system overtime if necessary. Current technology can easily allow for long term plans and enables you to review your budget and investments.
False alarm prevention
There are a number of steps which your company can take to help reducing or / and eleminating false alarms:- • Train your staff on the system • Walk round the premises before leaving and ensure all windows and doors are closed and secure • Communicate with your Alarm Receiving Centre (ARC) if you intend to open/close the premises outside the usual agreed times. • Investigate any false alarm to prevent re-occurence. • Appoint an NSI approved company to carry out preventative services on the alarm system . • If your premises are altered in a way which could affect the efficiency of your system, discuss this with your provider. • Excessive false alarms will normally lead to police response being withdrawn, which in term may affect your insurance cover. Ask Clarion for further information on the current policy.
Registering your CCTV system
Organisations who use CCTV must comply with the Data Protection Act 1998. Images of people are covered by this Act, and so is information about people which is derived from images such as vehicle registration numbers. There are few cases where registration is not required but at £35 per year, Clarion would always advise that you registered and also implemented a suitable management system to control your CCTV activities, to ensure credibility, should you require to use the footage.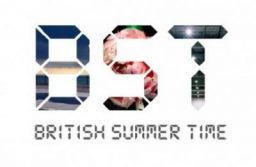 British Summer time
Changes in British Summer Time each year will effect your security systems Requirements change, and longer days can make your premises more vulnerable. There is a combination of the bank holidays, often leaving your building unattended and and staff holidays, increasing the risk of vandalism and theft. Intruder alarms, access control systems or CCTV systems should have their settings adjusted to match the change to British Summer Time. You may also want to check the positioning of your cameras to ensure there is no issues caused by sunnier days, i.e. cameras could be affected by direct sunlight. Finally external lighting arrangements should be reviewed and adjusted as natural light increases. Such adjustments can save on your electricity bill.