People
People are key to the success of our business and the high levels of service that we give to our clients.
They may visit you on-site or speak to you on the phone, we're all one big team and here you can put a face to a name.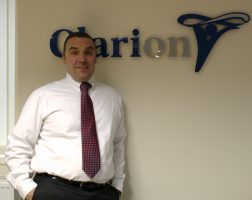 Chris Billinge, Managing Director
I set up my first business at 17 years old and worked in the industry ever since. The desire to implement my own ideas and solutions was always present and lead me to create Clarion Loss Prevention Ltd in March 1996. Since incorporation I have strived for Excellence but learnt that this is likely to be a never ending journey. However, adopting high standards, implementing continuous improvement and having long term vision where employees, clients, and suppliers are valued, are three core principles to our business, which get us closer to Excellence every day.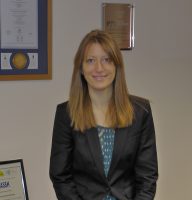 Sophie Billinge, Head of Finance & Administration
I joined the company in 1999, shortly after my graduation at Manchester University. My role now is to ensure company standards and procedures are in line with the growing demand from both our customers and industry partners alike. In a true Clarion's spirit, I have the tools, the experience and the passion to ensure that All here deliver our best at all times, internally and externally. Working with a dedicated team has made my job a lot easier and I am very proud of our various achievements over the years.
Shaun Seddon, Technical Support Manager
I have been in the security industry from leaving school starting out as an apprentice at a small family owned alarm installation company and progressing through one of the country's largest national companies before joining Clarion in March 1999. One of my aims at Clarion is to give good customer service and I have developed a good working relationship with many of our clients over the years that I have been employed here. I always respond quickly to any problems reported through to us and resolve any issues as quickly as possible. Leading by example is working for me and I ensure that my team of engineers adaopt the sames approach 24hrs a day.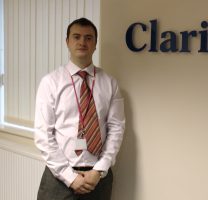 Martin Jones, Technical Sales Manager
Having worked within the electronic security industry for over 14 years, I joined Clarion as Technical Manager in September 2011. My role is to support all departments within the business ensuring that the product we deliver to our customer is both technically sound and value for money. I am also responsible for sourcing new products and developing new solutions that go towards strengthening Clarions technical position within the market. Having worked within engineering, sales and support departments previously, it's great to be involved in a business whose staff shares the same ambition for quality across the board. We're also keen fundraisers, so if there's a well-run charity event that's taking place near you, watch out for the Clarion team and cheer us on!
Colin Bowie, Purchasing Manager
Before Joining Clarion I had spent many years in various stores and purchasing environments involved in all aspects of goods in/out. I joined Clarion as Purchasing Manager in June 2008. My role involves support to all departments within the business, which includes Stores which is fully stocked and is more than capable to deal with the demands of our service and installation teams. I also look after our fleet of vehicles which have a dedicated stock to allow Clarion to go fully prepared, whether it is an emergency call out or first fix installation. I am responsible for getting the best value for Clarion in all areas, which in turn allows us to pass that value on to our clients without compromising on quality. Having not worked within the security industry before joining Clarion, I have gained valuable knowledge through training courses and more importantly using the wealth of knowledge and experience already here. I am fortunate to be involved with a group of people who are all pulling in the same direction to deliver a quality service.
Billy Pennington, Head of Engineering
My role at Clarion is to develop the Engineering Team and to drive each member to produce top quality works. I have been in the industry for 33 Years starting out as a young apprentice on a YTS Scheme back in the day. I have worked my way through the industry covering all the aspects involved with Security from Installation / Service and eventually Management. I am a very passionate individual and I always try my best to produce results for the companies I have worked for. Outside of work I enjoy socialising, spending time with my family and watching all sport which includes Football, Cricket, Darts & Rugby League. I am very proud to be part of the Clarion Family and look forward to help build this very successful business to the next level. We are all here to give the Very Best Customer Experience.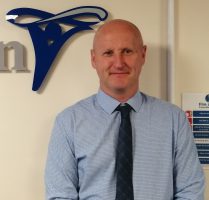 Simon Daniels, Operations Manager
My role at Clarion is a diverse and exciting one. I am highly experienced in the Operations and Compliance sectors adopting a full hands on approach. Whilst my focus is towards Quality, Health and Safety, Environmental and Operational Management I am excited to be involved in our new training ventures ahead. We are a quality business focused on the customer needs reinforced through our highly experienced and dedicated team for which I am proud to belong. I am a passionate professional and enjoy family time and football and playing guitar in my spare time.
Claire Darling, Business Admin Manager
My career in administration began with the British Army back in 1999 where I gained a real passion for attention to detail, auditing and handling sensitive data in a process driven environment. I love being in an environment where the customer is the priority and the drive to exceed their expectation is at the heart of everything we do. Finding myself a member of a close knit team who share the same goals and aspirations has encouraged me to strive harder to improve the customer experience as a whole.