Health & Safety
Attention to health and safety is not just about being socially responsible. It also makes good business sense and Clarion regards it as just as important as the achievement of any of our other key business objectives.
Clarion operates a Health and Safety Policy which demonstrates how seriously we take health and safety responsibilities.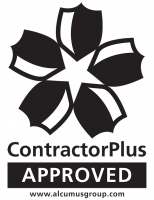 Contractor Plus
Choosing a Contractor Plus approved company to look after your security needs is certainly an added benefit. This demonstrates our commitment to Health & Safety year on year and continuously lowers the risk of any H&S issues on our Client's sites. This is an annual evidence based assessment, which includes insurance details, and carried out by H&S professionals.
ECS
All Clarion engineers and surveyors hold an ECS card (CSCS card for Electrical side of the construction industry). UK construction sites require all workers and site visitors hold an appropriate level of health and safety knowledge before they are permitted to enter the premises.
IPAF & PASMA
At Clarion all engineering staff have either passed their IPAF truck and van mount, scissor lift or mobile boom licence. We have also have PASMA approved engineers so that we can carry out work from mobile access towers.
IOSH
Senior engineers and managers have obtained their IOSH Managing Safely Certificate over the last few years, thus ensuring that we are up to speed on the practical actions they need to take to handle health and safety in our teams.
CHAS
Participating in the CHAS scheme and being accredited guarantees to our clients that Health & Safety standards are respected and applied. This saves our clients both time and resources when assessing potential or current suppliers.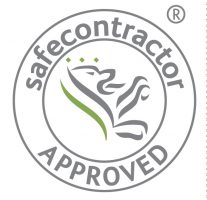 Safecontractor
Part of the national SSIP scheme, Safecontractor is a H&S pre-qualification which assist clients with selecting competent contractors. Clarion has been part of the scheme since 2008 at the request of major Clients, mainly in the property management sector and construction sector where there is a legal duty to carry out H&S competence assessments.