Charities
Year on year, Clarion has supported a few carefully selected charities and has provided some uninterrupted financial contribution to them. We also take part in events usually requiring some sweat and effort. See some of our latest achievements are shown here.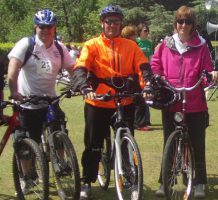 A team of colleagues rode the Manchester to Liverpool bike ride and all monies were donated to Alder Hey Children's NHS Foundation Trust in Liverpool.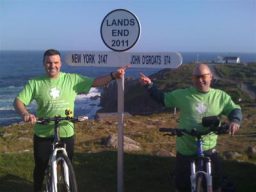 The Land's End to John o' Groats ride was the big Challenge (874 miles) and our two colleagues made it in 10 days! All monies were donated to Alderhey Children's NHS Foundation Trust again that year.
Clarion support Children with Cancer UK and has done for many years though direct donations. Although childhood leukaemia is now very successfully treated and in most cases cured, the ultimate goal is to prevent the disease altogether. There is still room for improvement and Clarion is proud to support this worthy cause.
Clarion took part in the Tatton Park Triathlon in aid of the Manchester Children Hospital. A great of training and preparation went into this event which combines an open water swim, a 19 km bike ride and 5 km run.
For this year, some ideas are bouncing about but we might see more ladies on the scene this time... Watch this space.